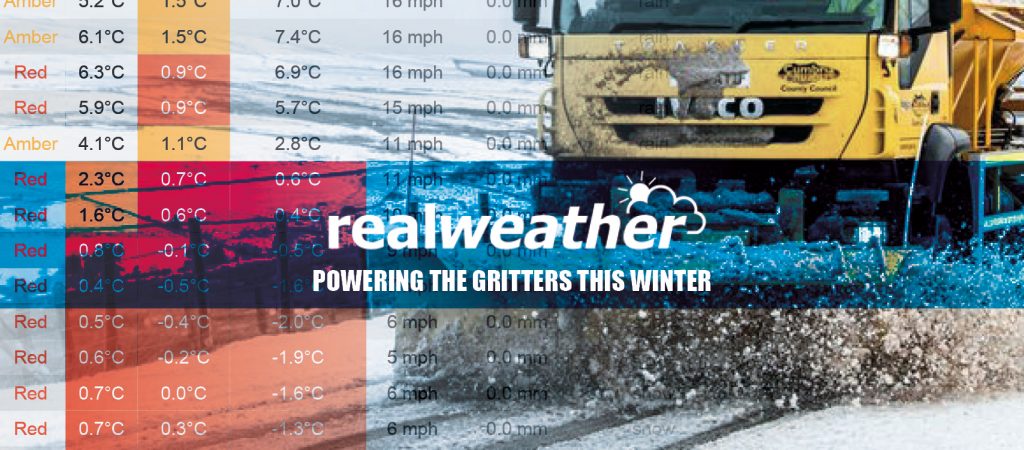 Winter Specialist Data
Our winter specialist package covers the winter months to alert you to the risk of ice, snow and any other severe winter weather that may affect your business. Forecasts can cover frost risk for gritting purposes and snow outlooks to allow you to avoid disruption, stock particular specialist winter items, or even just to keep your company's fleet moving.
Our gritting systems use the highest resolution weather data across the United Kingdom and can tell you in hourly increments, out to 48 hours in advance, for any post code in the United Kingdom, temperature, surface road temperatures, dew point, precipitation amount, whether precipitation will be rain or snow, wind gusts and specific requested data if necessary.
As part of our service you will also gain access to the 7 day gritting system which gives you all of the parameters you need in 3 hourly increments out to 7 days, for any post code in the United Kingdom. In addition your members area will have a forecast brief at the top of the data giving you an all important human input to your decisions.
You will always have access to a forecaster which will certainly come in handy, for example, if you're unsure on whether or not to grit, get in touch, we'll give you a bespoke forecast helping you save time and money.
On request we will happily brand the systems .pdf's that you access with your own companies logo and information.
Data example below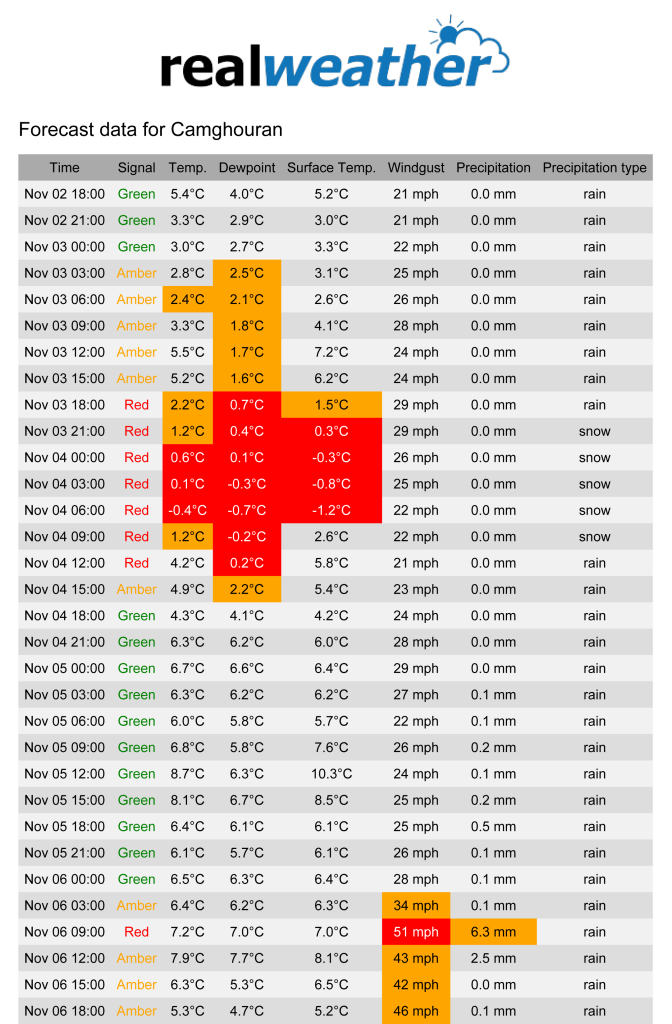 Benefits of using our services
We're a proven company with over 38 years of combined weather forecasting experience. Hundreds of companies use our gritting systems and renew each year because not only is our data the most accurate on the market, our personal level of service is at the highest level.
Our prices are the most competitive on the market, in fact, no one else comes close. Stop paying £50 per site you grit each month today, we don't mess about with cost per site, we work out your demand and give you a one off flat fee, saving you hundreds, more than likely thousands! Get in touch today by filling out the form below.