A few showers likely early on especially across the north and west of the UK but by and large it will be a quieter start than in recent days. We wont be rain free today though as the next frontal system edges in from the west bringing spells of rain to western parts through the day with the winds again picking up but not to the levels seen recently.
The eastern half of the UK will enjoy a broadly drier day bar the odd shower or two with far eastern counties hanging on to the brighter spells till dusk but the rain will land here later on in the day with the rain particularly heavy across the south/south east tonight. Temperatures today will broadly range between 4c to 9c but feeling cool overall.
Updated 7.00 Thursday 9th December.
A frontal system will linger for a time across the South East/East Anglia bringing some rain here early on. A westerly flow remains across the UK and as such further rain and showers will be likely across the west through the day, these often blustery too as the winds remain blustery. Brightening up elsewhere with plenty of brighter spells likely. Temperatures between 4c to 8c.
Updated 7.10am Thursday 9th December.
Pressure through the week ahead will be largely dominated by low pressure, especially so through the fist half of the week with Storm Barra due on Tuesday. This will be a deep low and will bring wet and windy weather across the UK with hill snow possible. A generally westerly flow will reside for much of the week and this will mean further showers or weather fronts passing west to east but with colder air more likely than milder, this will bring the risk of wintry weather across elevation in the north but some sleet/wet snow isn't ruled out lower down at times.
Updated 10.50 Monday 6th December
Latest Weather Headlines
Monday 06/12/21: Pressure through the week ahead will be largely dominated by low pressure, especially so through the fist half of the week with Storm…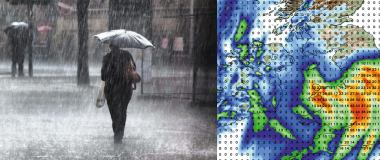 A spell of wet weather is expected across many central and eastern parts of England tomorrow with parts of the East Midlands, Lincolnshire, Yorkshire and…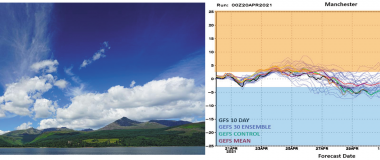 Good afternoon and welcome to this weeks mid-week weather update looking ahead at the weather for the remainder of the week in detail.  High pressure…
Useful Tools
7 Day weather forecast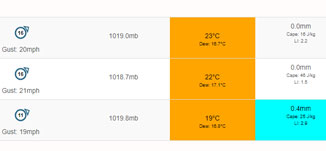 Grab a 7 day weather forecast for any location in the United Kingdom. Our forecast system uses the highest resolution data making it very accurate. Give it a try today.
Get 7 day forecast
Snow Charts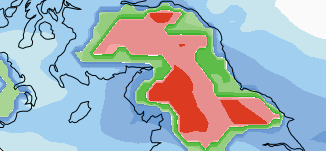 Our 7 day snow chart viewer shows precipitation type using high resolution data. Find out if snow is in the forecast?
View snow charts 
Free Weather Radar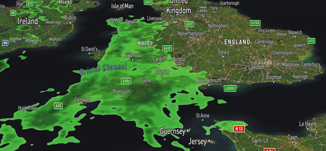 Access our high resolution 10 minute weather radar. Overlay rainfall imagery, lightning strikes and precipitation type. Our radar runs at 500m resolution giving great accuracy.
View free radar