High pressure is set to continue across the United Kingdom this week. We do have the small matter of cloud and rain across the extreme west and north-west of the United Kingdom, mainly Northern Ireland, W/NW Scotland and the Western Isles of Scotland as the Atlantic creeps in, however, high pressure situated across England and Wales halts any eastwards progression of Atlantic systems, keeping them well away from mainland Britain.
As we go through the week we'll see high pressure continuing and becoming well established come mid-week with conditions eventually improving for Northern Ireland and Scotland too.
There will be very little in the way of rainfall this week. Below you will find a graphic from our high resolution model that shows accumulative precipitation (total forecast precipitation) for the next 7 days, as can be clearly seen, there is very little rainfall expected across the United Kingdom with the main bulk across the extreme north-west of the United Kingdom expected during the next 24 hours or so.
Not only will it remain dry for the majority, under light winds and increased solar output, temperatures by day will continue to rise with the mid teens developing widely with the high teens locally across central, southern and eastern areas.
As is always the case with high pressure, as it moves around and wind direction changes, we will see cooler breezes and the risk of some cloud cover at times for coastal areas, especially eastern areas later in the week, however, it should be a pretty decent week of weather for many.
Below you will find the expected maximums for the next 5 days, you can add a couple of degrees on to the expected maximums.
Monday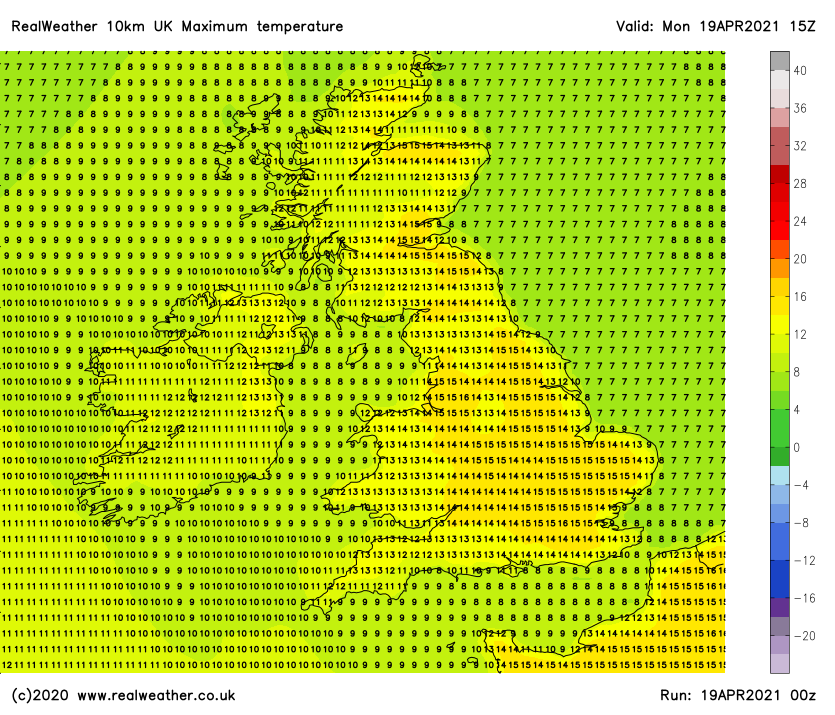 Tuesday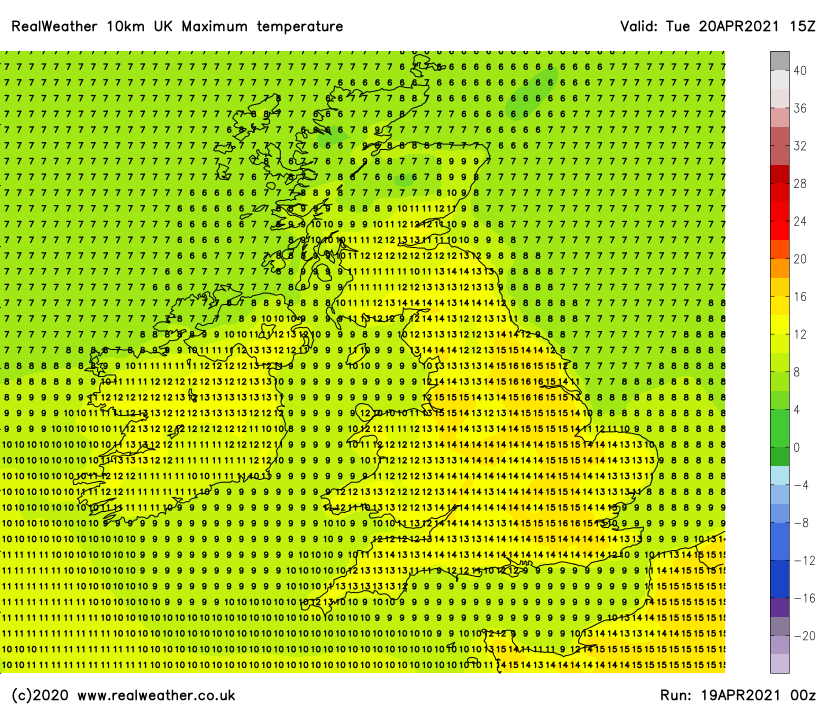 Wednesday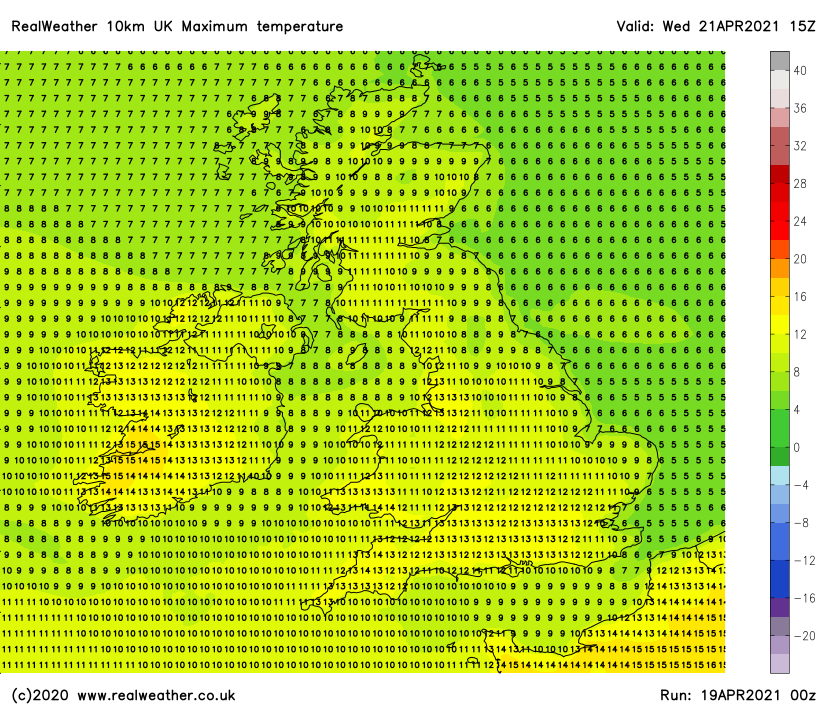 Thursday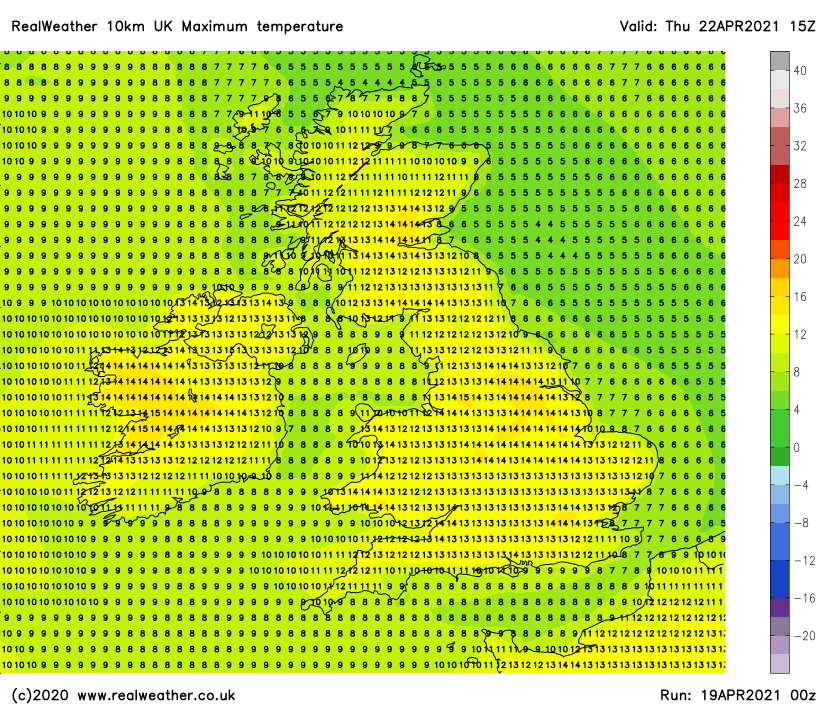 Friday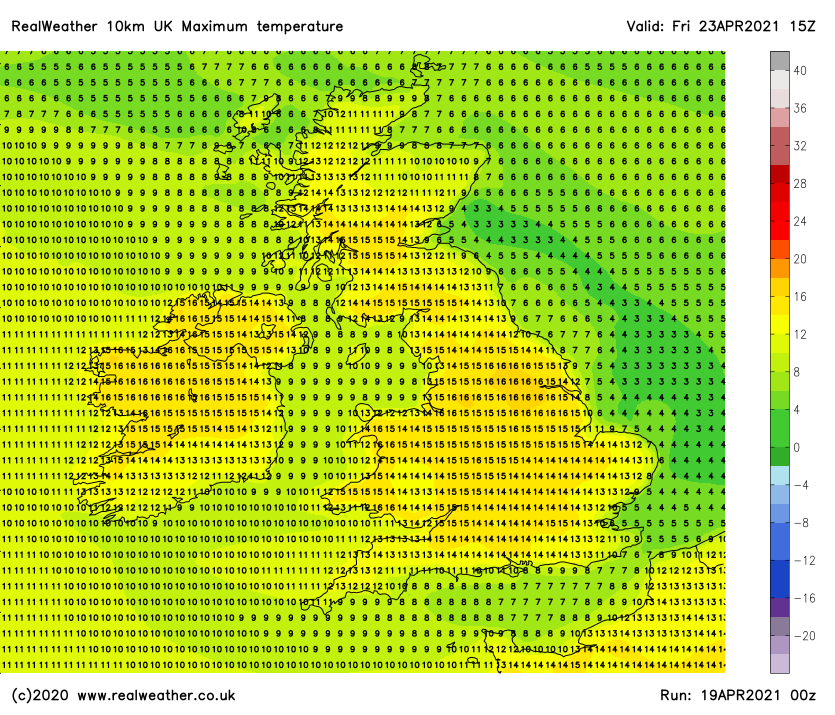 Whilst day-time temperatures are on the rise it will remain chilly during the overnight periods with ground frosts and local air frosts still to be expected, especially mid-week onwards, so it is worth keeping an eye on your plants. You will find overnight temperatures below, time and date for the chart is located top right of each image.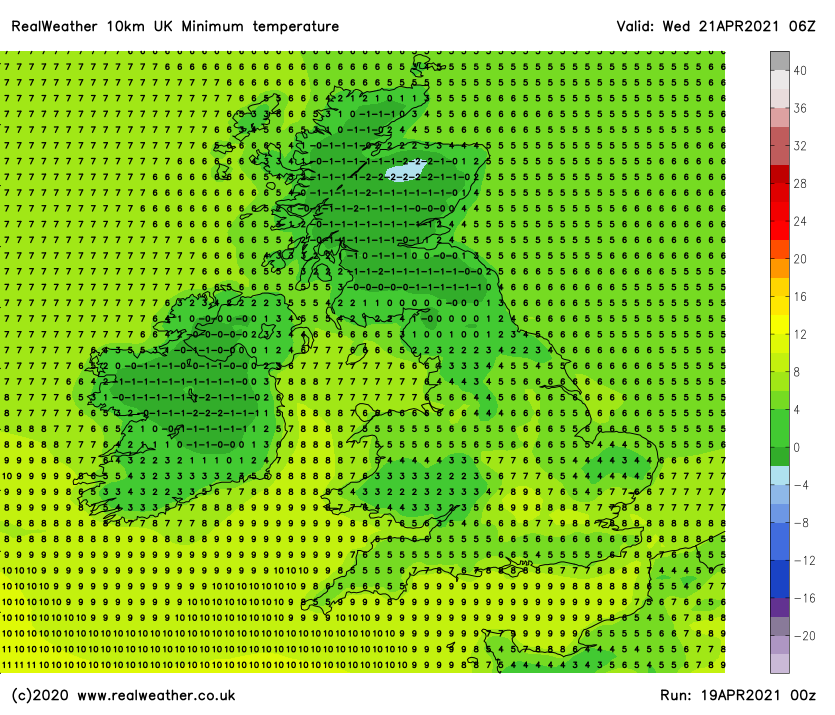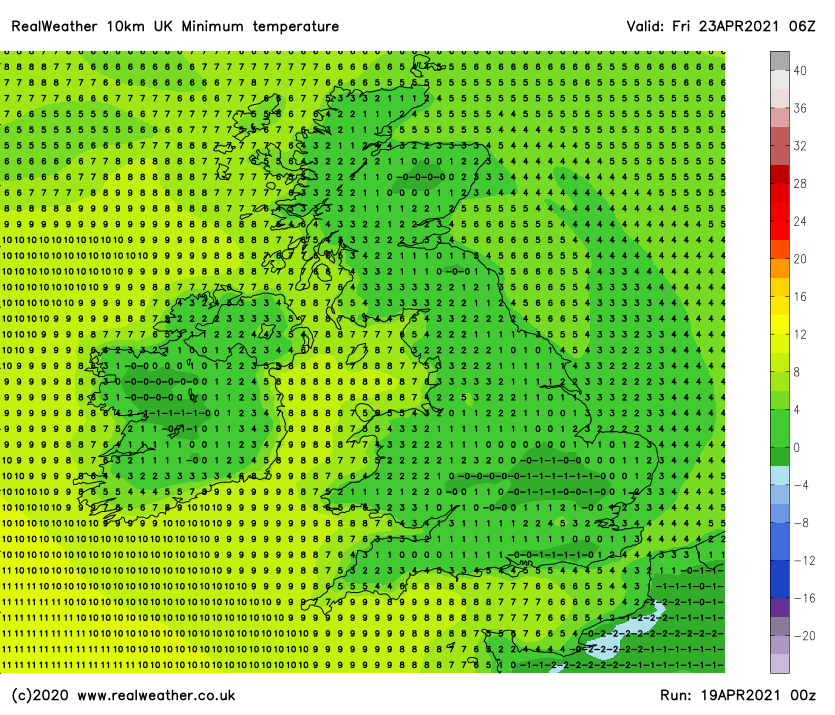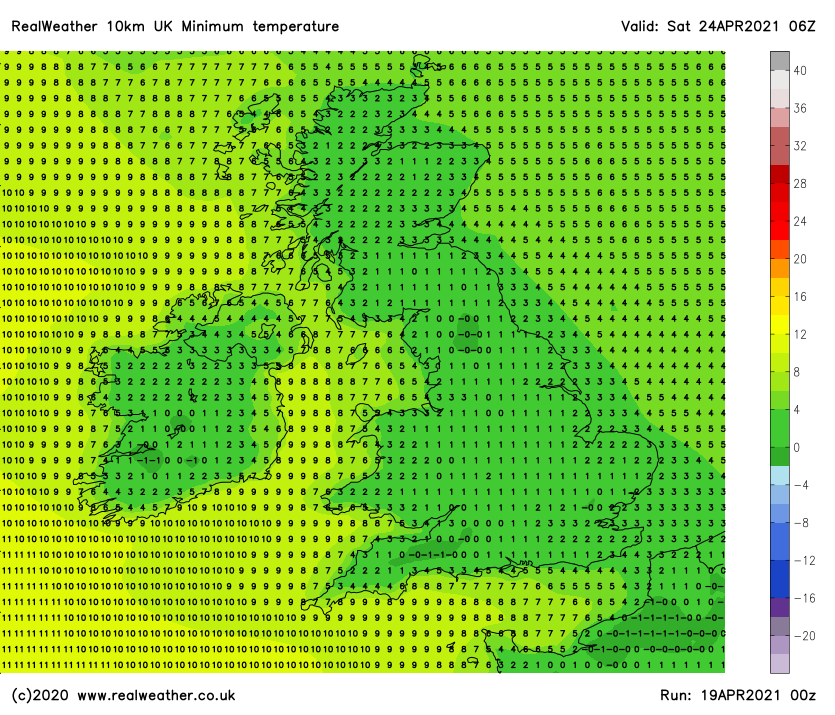 Looking further ahead at the coming weekend it may become a little cooler from the north as we see colder air being thrown in to the mix, though still remaining dry.
To conclude; a decent week of weather to come, settled, warmer and very little in the way of rainfall. Have a great week. Lewis