Good afternoon and welcome to this weeks mid-week weather update looking ahead at the weather for the remainder of the week in detail. 
High pressure has been in charge of late leading too mainly settled conditions prevailing with very little in the way of rainfall. For the remainder of this week we'll continue with the dry and generally settled weather as high pressure continues to dominate our weather.
Today we've seen variable amounts of cloud cover with the best of the brightness across Scotland, however, as we go through Thursday and in to Friday many areas will see the brightness return that we experienced last weekend and at the start of this week.
Temperatures will rise slightly across the UK with 15/16c more widely and perhaps maximums achieving 18c locally in the east and north on Friday, feeling very pleasant with light winds. Please find expected temperatures for the next 4 days below, the date and time is located at the top right corner of each chart.
Thursday – maximum temperatures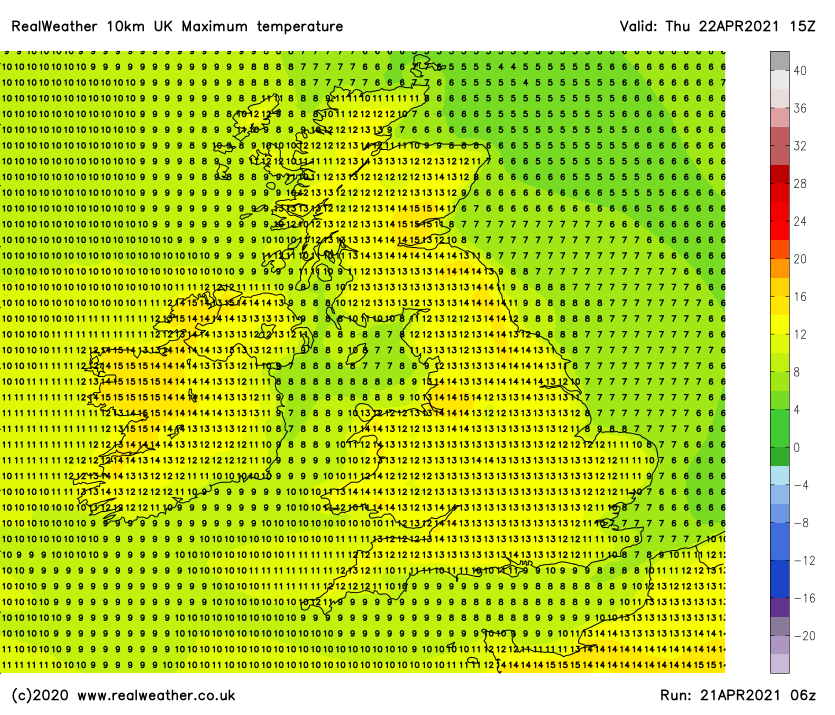 Friday – maximum temperatures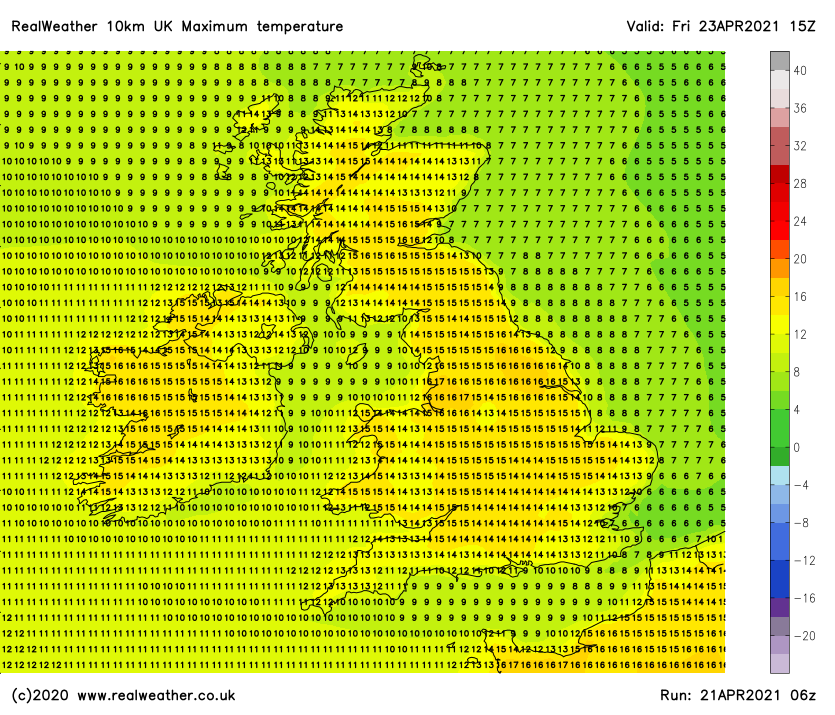 Saturday – maximum temperatures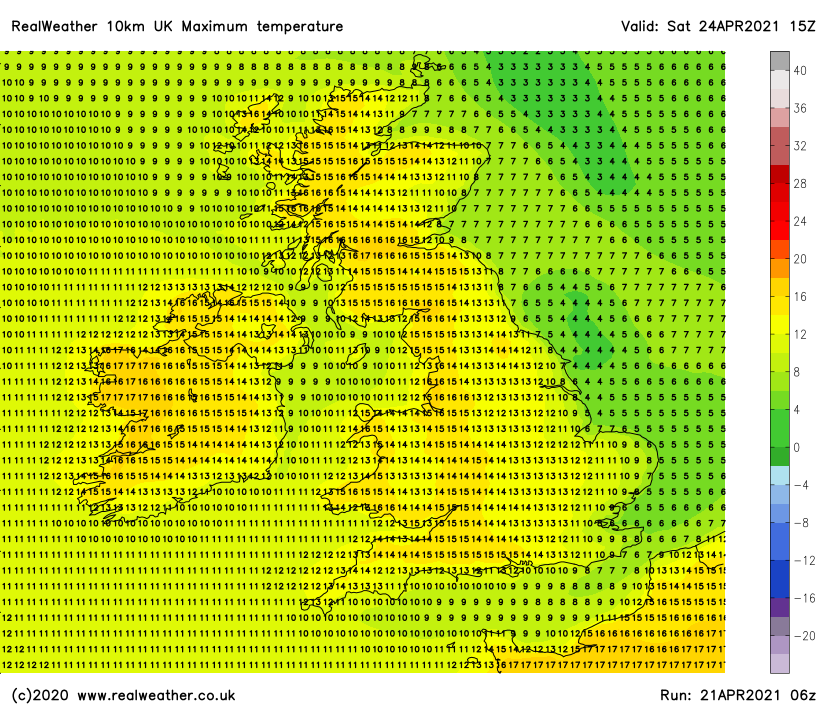 Sunday – maximum temperatures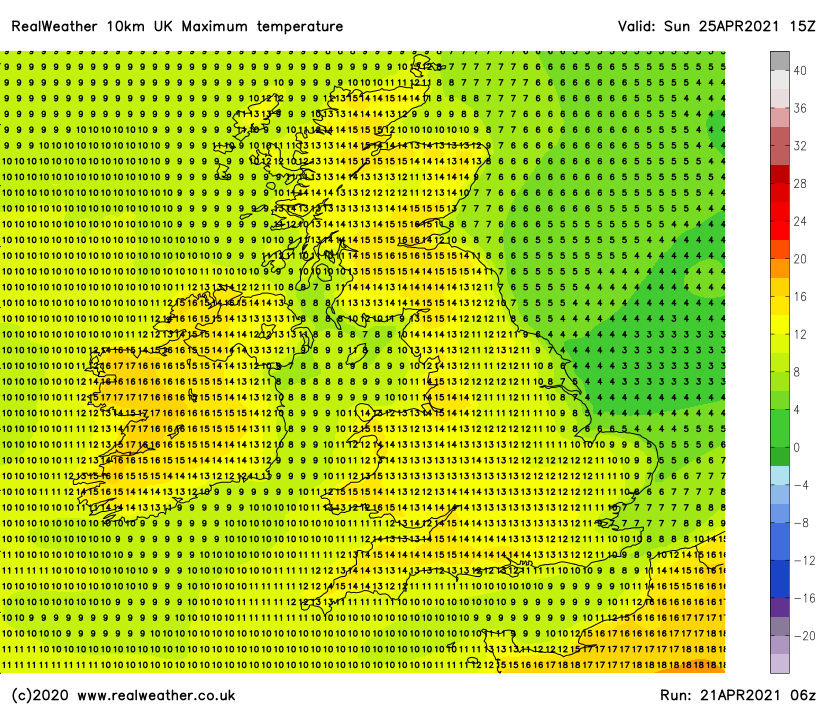 It is certainly nice to see the surface temperatures increase which is a clear indication of warmer spots developing in some areas under high pressure, light winds and increased solar output. Below you'll find the surface temperatures for Friday.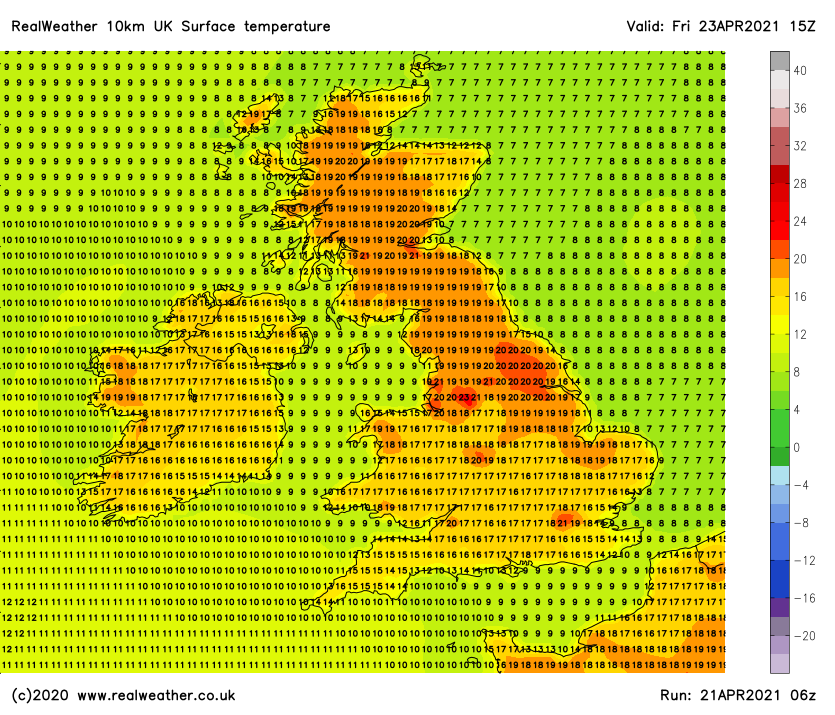 Whilst it will become warmer by day it will also become cooler overnight with not the warmest upper 850hpa temperatures at the moment.
Prolonged clear spells overnight will allow temperatures to dip and it won't just be a ground frost we see, it will also be an air frost in places so make sure you protect your plants! Please find your minimum overnight temperatures for the next 5 days below.
Thursday 6am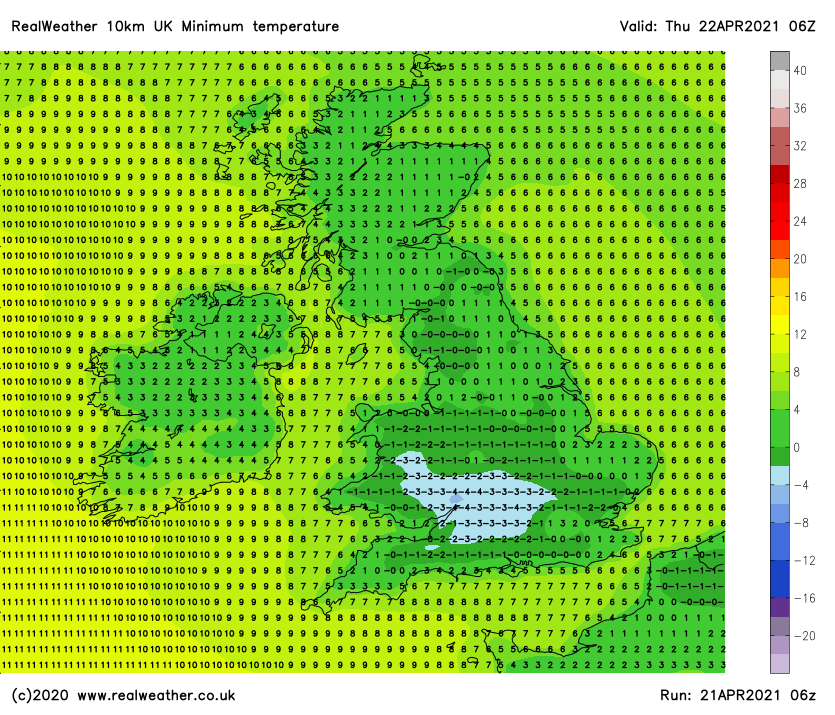 Friday 6am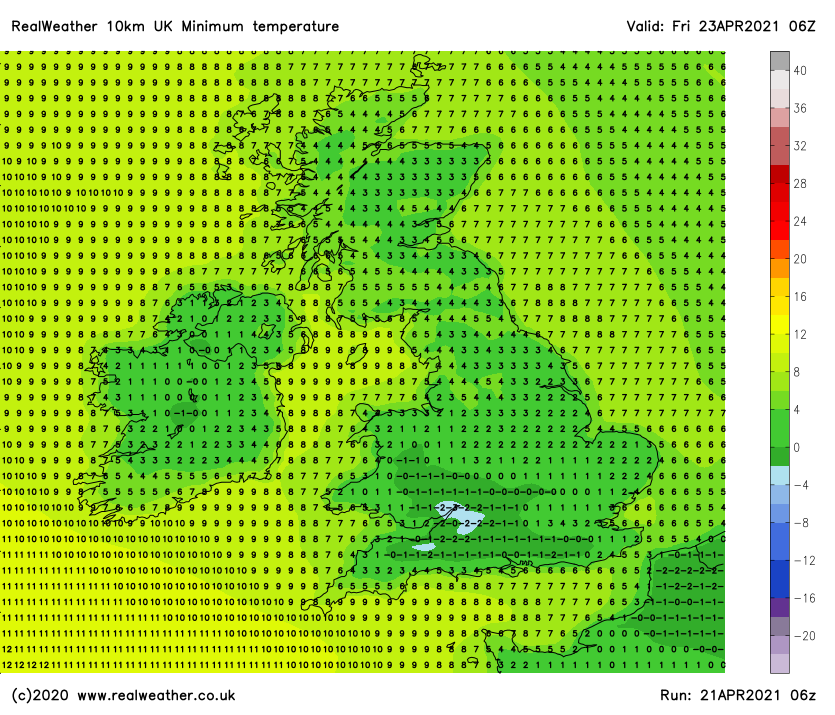 Saturday 6am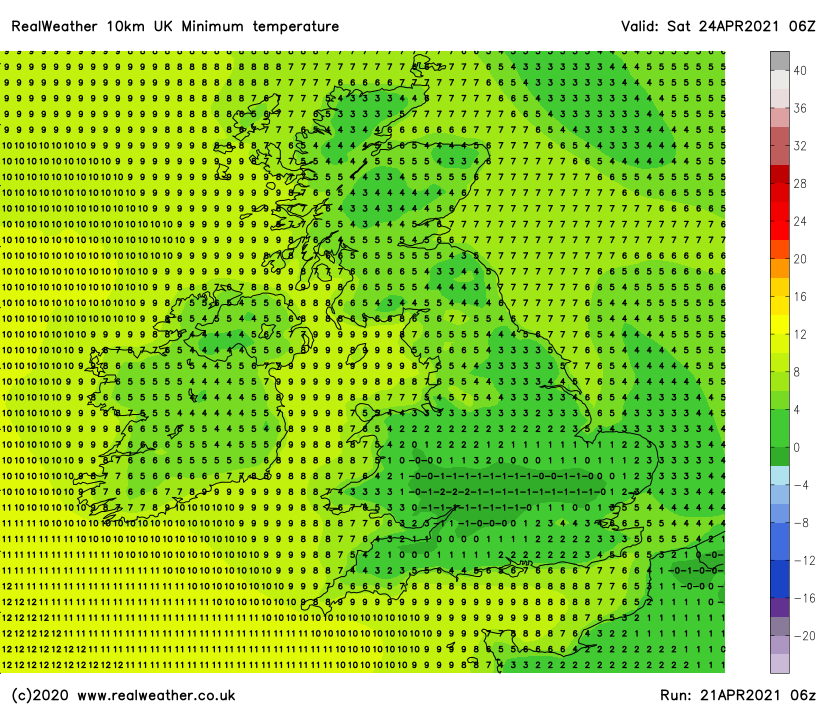 Sunday 6am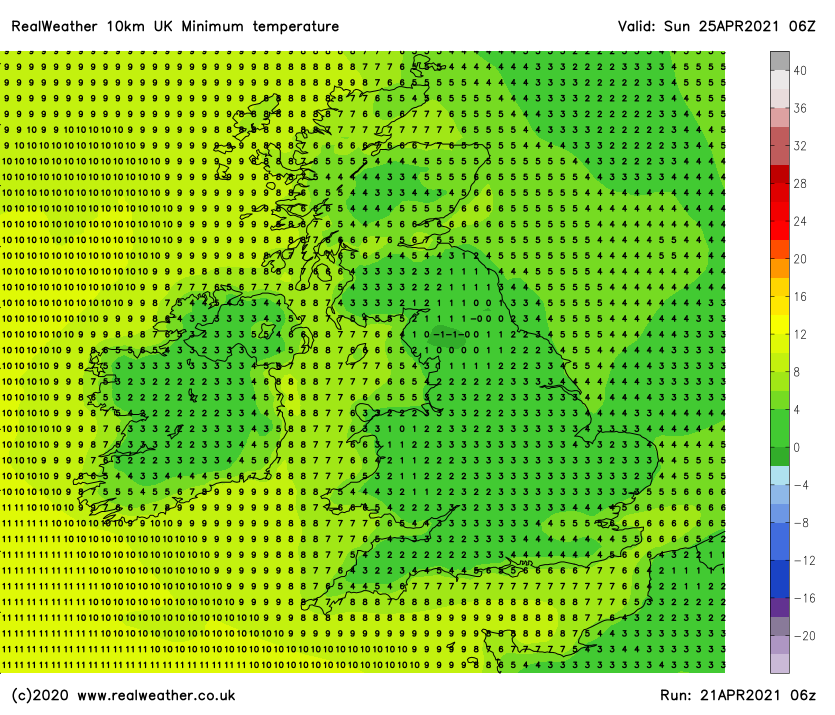 Monday 6am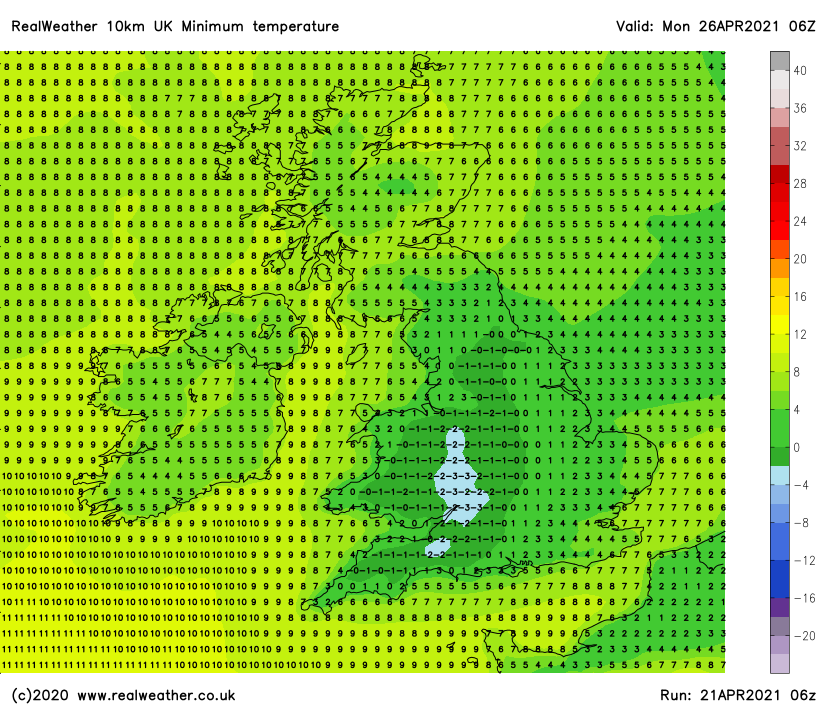 We've got the daily and overnight temperatures covered, now what about precipitation, how dry will it really be? The answer is on the chart below where you'll find the total amount of precipitation (rainfall in mm) expected over the next 4 days, or should I say lack of precipitation!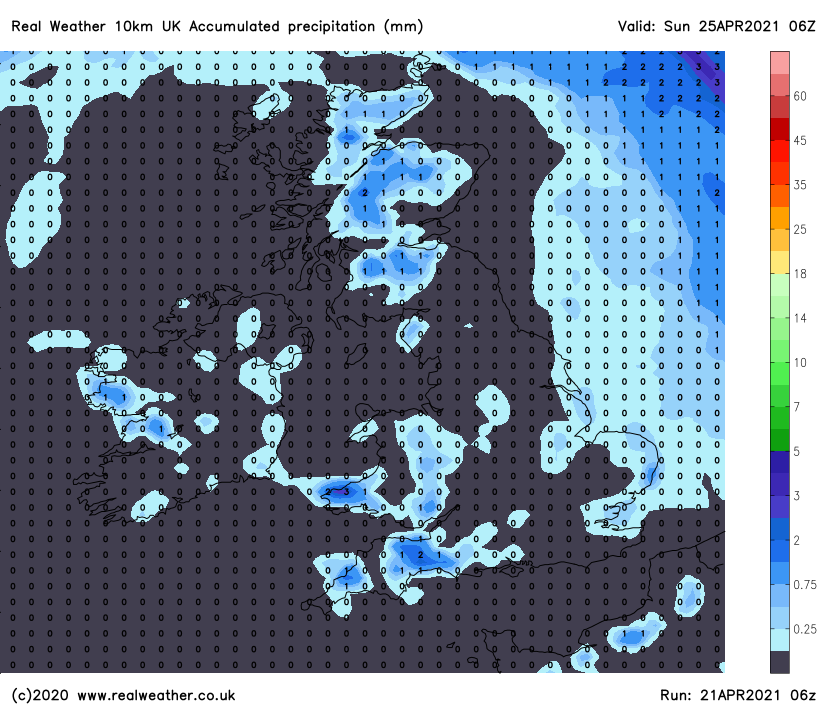 Very little in the way of cloud cover for the remainder of this week with Thursday and Friday certainly the brightest days. We will see variable cloud cover develop on Saturday and Sunday, especially across northern areas. Please find Thursday's and Friday's cloud cover charts below.
Thursday – Cloud cover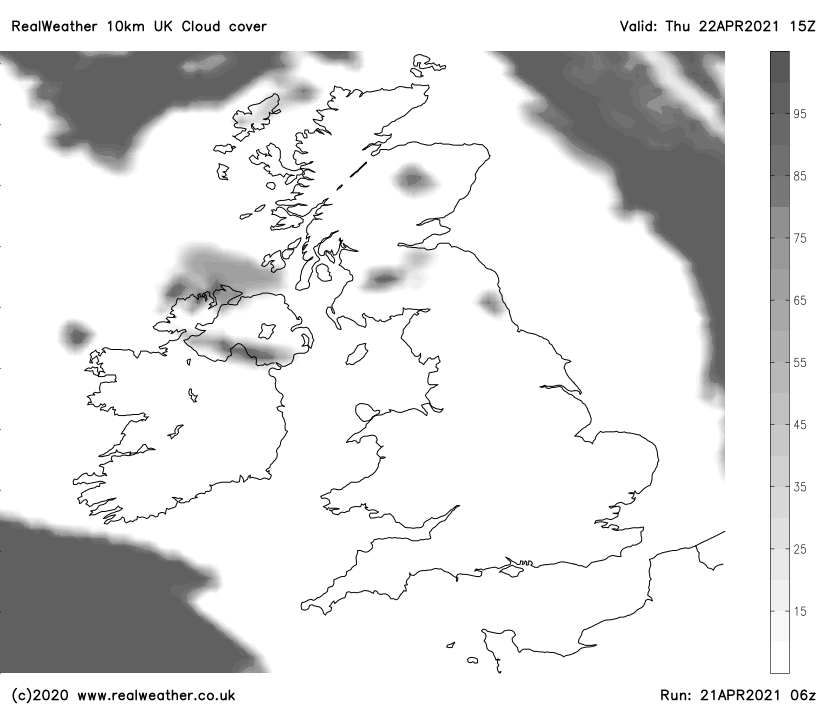 Friday – Cloud cover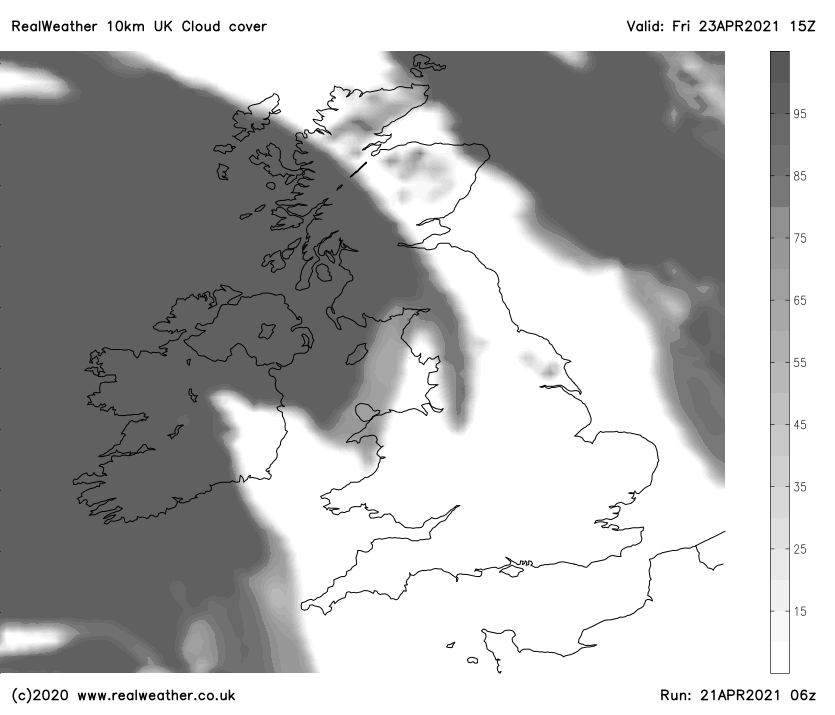 Looking further ahead and we're likely to see colder conditions develop from the north or north-east as high pressure eventually pulls away next week. The ECMWF model and the GFS weather model (medium range models) are both hinting at this possibility.
Whilst the GFS is a little more bullish at bringing the colder air in earlier, we do have a trend and agreement between the 2 models that we're heading colder later next week. You will find the ECMWF and GFS pressure and 850hpa temperature charts below. The purples and blues represent colder air.
ECMWF-EPS 850hpa temperatures with sea level pressure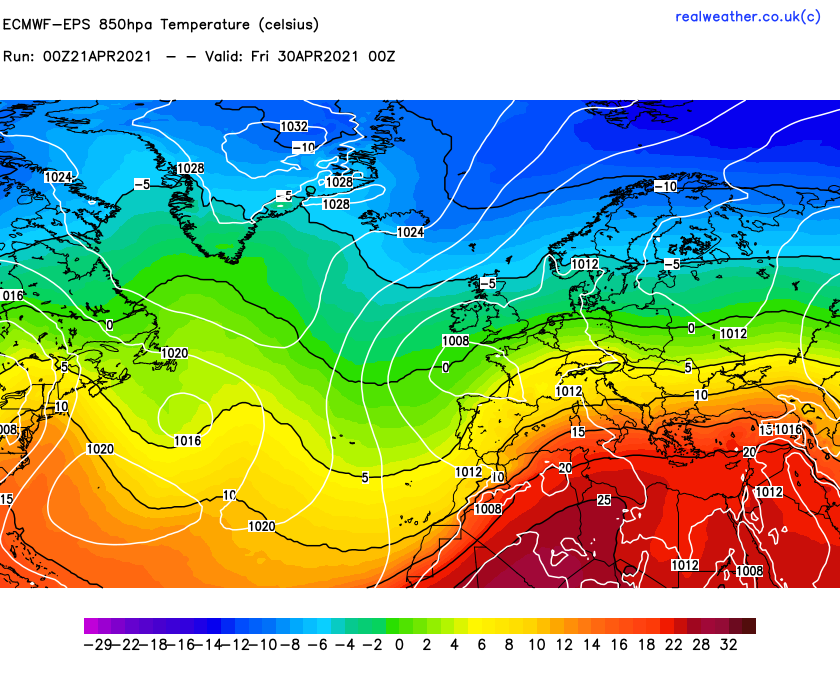 GFS 850hpa temperatures with sea level pressure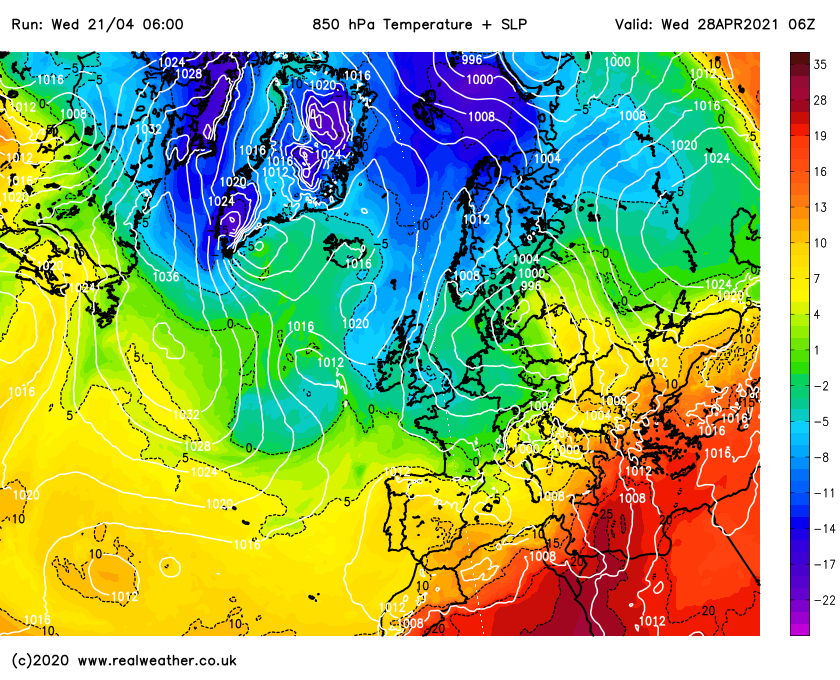 Looking further ahead and rather than heatwave conditions developing like some sources have been harping on about we will more than likely see cooler conditions prevailing to end April with unsettled conditions (low pressure) to start May.
The attached ensemble graph below shows a clear dip with the 850hpa temperatures and there is great support. Things can change but we'll keep you updated. Thanks for reading. Lewis