Storm Babet moves north across the United Kingdom throughout today and will bring some wet weather across much of England and Wales.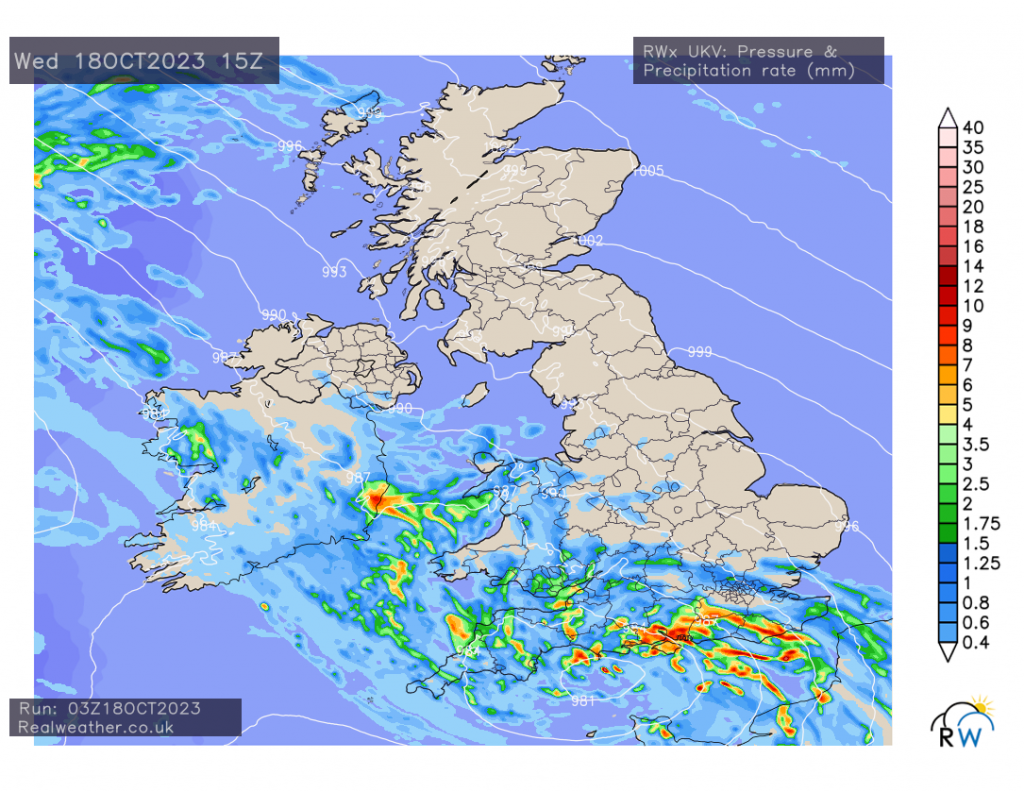 Strong winds will also affect southern, southeastern and eastern parts of England this evening and tonight. Gusts in excess of 50mph can be expected for a time. Gusty winds will continue along North Sea coasts as we head in to Thursday and Friday.
Further north across Scotland and the far north-east of England, we'll see the strongest winds here with gale or severe gale force affecting coastal areas in particular, with gusts in excess of 65mph at times.
The main emphasis will be on heavy rainfall across northeastern parts of England and eastern parts of Scotland. What is worrying to see, is that current model outputs suggest 200-250mm of rainfall in the worst affected parts of Scotland between Thursday and Saturday! Flooding certainly will occur with these very high totals. The Metoffice have issued Amber and Red warnings as a result.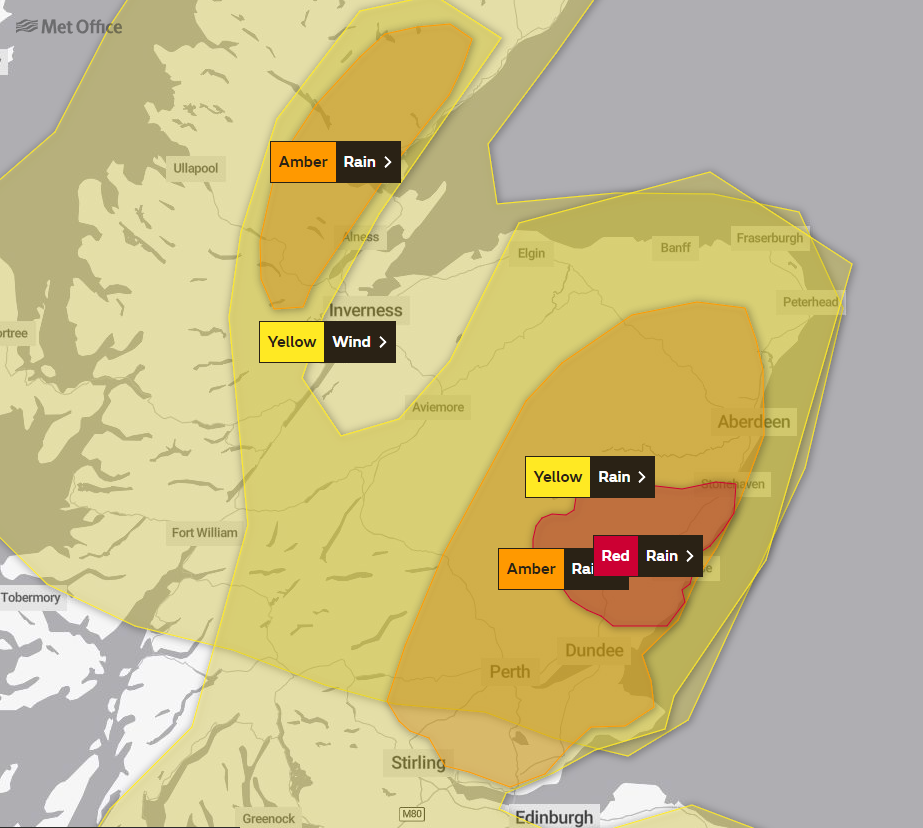 On Thursday afternoon we see the risk of some rather heavy downpours developing across parts of England and Wales, especially in the Midlands/Central and southeastern parts of England. Looking at the energy profile of the Atmosphere we could see some rather lively ones develop locally.
We will also see further wet weather across eastern, southeastern and northeastern parts of the country during the weekend period, whilst Scotland continues to see a deluge. Some models suggest another low pressure system moving in from the south-east on Friday with it slowly edging north through the weekend period.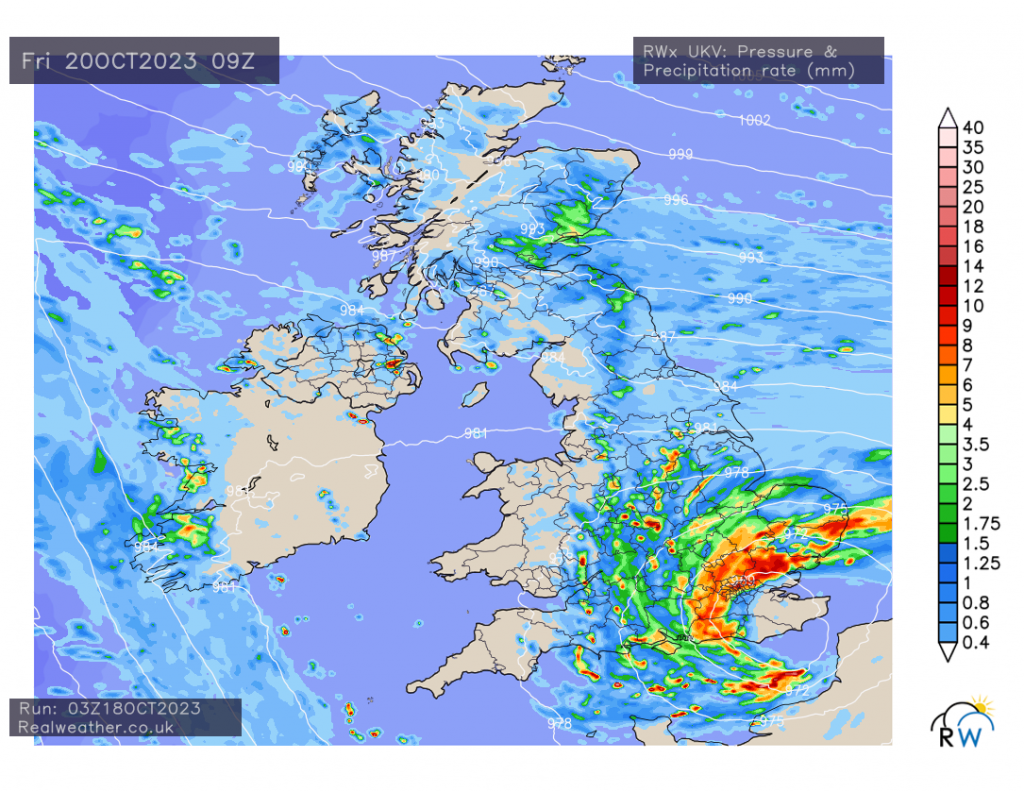 So certainly a very interesting week of weather developing with strong winds, very large rainfall totals in places and thundery showers. Please find the expected total precipitation (rainfall) values for the UK, from now until Sunday midday.