Storm Debi rapidly developed overnight and has already brought very strong winds to parts of Ireland, Northern Ireland, Irish Sea coasts and north-west England. Through the remainder of this morning and during the afternoon period, we'll see the strongest winds moving inland to affect northern and north-western parts of England.
Coastal areas will see gusts in excess of 75/80mph for a time. Inland areas in north-west England seeing gusts ranging from 60-75mph with parts of Yorkshire and N England seeing gusts ranging from 55-60mph.
The video below from our NMM forecast model shows the strong winds moving east throughout the afternoon period.
Looking ahead and the unsettled theme continues this week with low pressure dominating. A westerly based pattern prevails with showers, longer spells of rain and perhaps some further windy weather to be expected at times.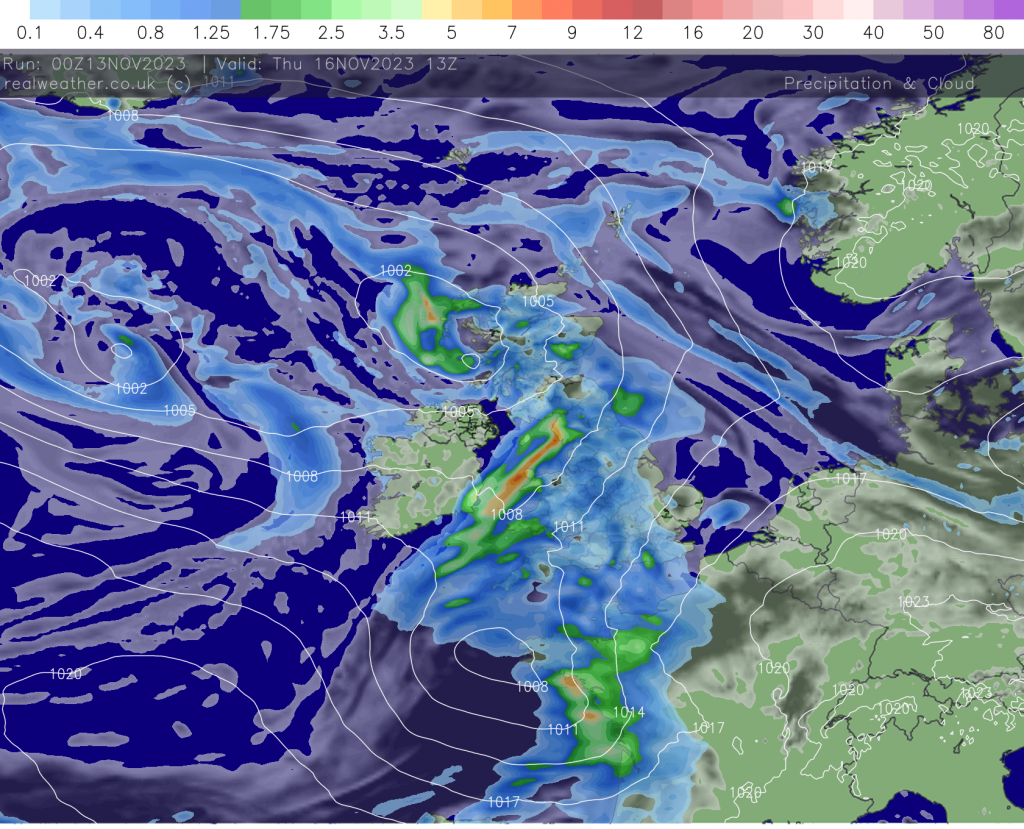 Looking even further ahead and we may see a period of high pressure developing with perhaps some colder air being thrown into the mix. Low pressure never far away though with some colder northerly flows developing at times off the back of low pressure systems.